Hotel Info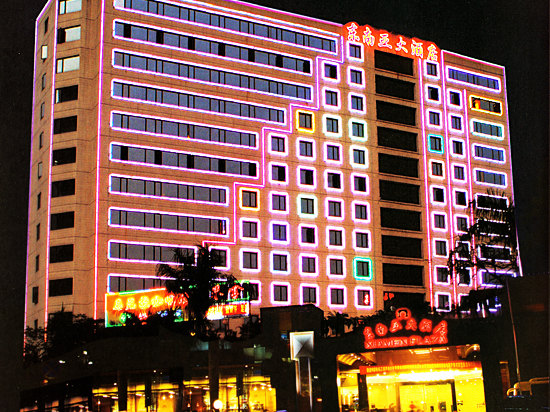 Xiamen Plaza Hotel
is a hotel owned by Fujian Tourism Development Group Co., Ltd. It is located in the bustling and golden area of downtown Xiamen, and is surrounded by large-scale shopping malls such as World Trade Center, Robinson, China Resources Shopping Center, SM Shopping Plaza, Zhongmin Parkway. It is within 20 minutes' drive from Wanshi Botanical Garden, Gulangyu Ferry Terminal, Zhongshan Road Pedestrian Street, Bailuzhou, Xiamen University, Zengjing, etc. There are also 37 bus lines, BRT express buses, and subway hotels. Convenient.
The hotel has a variety of luxurious and comfortable rooms with different styles for you to choose from. It also has a Chinese restaurant, a buffet restaurant, which specializes in Fujian cuisine, Cantonese cuisine and Southeast Asian specialties. 15-350 people. The conference facilities are complete, providing a full range of services such as audio, slideshows, multimedia projection, audio recording, and other services. It is an ideal place to host various meetings, trainings and negotiations.
The hotel has supporting facilities such as a tourist center, a business center, a gym, a chess and card room, and a 24-hour specialty shopping mall. The hotel's unique 'three homes and one base'-'Home of Old Comrades', 'House of Chamber of Commerce', 'Calligrapher' 'Home' and 'Education and Training Base', let you feel different cultural heritage, is your best choice for leisure and business trips.