Hotel Info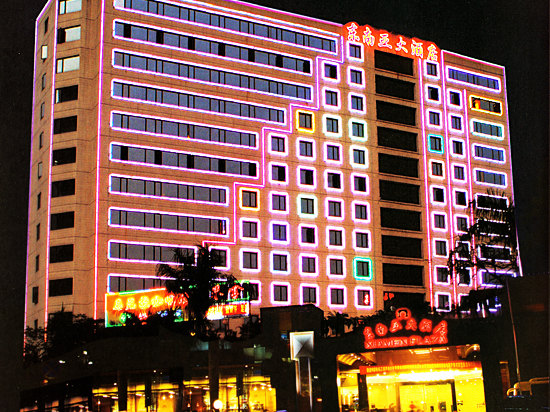 Xiamen Plaza Hotel(Dongnanya Dajiudian) is conveniently located just five minutes on foot from the city's International Exhibition Center, 5 km (3.5 mi) from the international airport and 2 km (1.2 mi) from the railway station.

The hotel's 250 rooms range from standard single and double rooms to more luxurious suites, all of which are equipped with central air conditioning, private bathroom, TV, international direct-dial telephone and mini-bar.

The hotel has a number of restaurants and bars, serving a variety of cuisine from all over China, including Fujian and Sichuan delicacies.

Business facilities include a comprehensive business center, several meeting rooms and a multifunction hall.

For recreation, there is a gym, a sauna and massage center, a beauty salon and an outdoor swimming pool.

Additionally, there is a clinic, a travel desk, gift shop, ticket-reservation center and a free airport shuttle.